Back
About us
About us
Taurid Ostrava Ltd. was founded in 2003. We are registered as the engineering company offering customer services in the automation and control of process lines, equipment and machines.
TAURID have employed staff of 45 people listed: workers and experienced professionals; many of whom are post-graduated students, the average age reaches late 30s. They are designers of control systems and electrically controlled drives, programmers and IT professionals developing software for PLC, HMI, SCADA and MES systems, electricians, administrative and management staff.
The target customers of TAURID are reputable manufacturing companies in the steel, engineering, chemical, electronics, and last but not least the automotive industry. TAURID work with technological companies in the region and this has allowed the company to offer and carry out projects for the target customers in the Czech Republic, particularly in Europe and around the world.
The annual turnover of the company is in the range 4 to 5 million EUR. Since July 2012 this private financially stable company has had its headquarters in the present building on Starobelska Street near the Municipal Stadium in Ostrava-Vítkovice, which was the culmination of a complex phase to look for and purchase our own property. Offices and storage spaces, as well as areas for the light assembly, unitedly brought us together under one roof. 
The office and operating building was in 2020 modernized and expanded by 250 m2 for the assembly and testing of electrical cabinets. The automation and robot laboratory, storage facilities and facilities for employees have also undergone modernization.
Certificates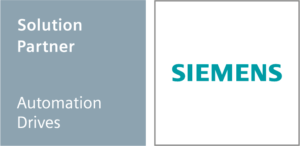 In 2005 TAURID introduced a quality management system according to ČSN EN ISO 9000:2001, which is regularly audited and re-certified by the authority LL-C (Certification) Czech Republic Ltd. Since almost at the same time, company workers who carry out projects in pharmacy have been members of the International Society for Pharmaceutical Engineering (ISPE) and are likewise experts who focus on instructions for manufacturers and users of automated systems in the pharmaceutical industry referred to in the principles of good automated manufacturing practice (GAMP).
We design equipment that falls under the supervision of the Czech Mining Authority for a range of activities performed using mining techniques. Our trained personnel undergo regular examination by the State Mining Authority in Ostrava.
Another milestone in the history of the company came out in 2014 when the company was successfully audited by representatives of Siemens, and TAURID became a Siemens Solution Partner for Industrial Identification SIMATIC Ident (RFID) systems.
The period of the design development is quite important in order to obtain the final product with high quality. TAURID is a partner of the Siemens Automation&Drives division and give preference to installing their equipment. A considerable part of our portfolio also include equipment from Rockwell Automation (A-B) and many other renowned manufacturers in the world. Find out more here >>
Career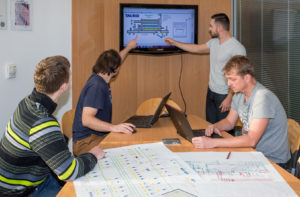 The main priority for the company management is to build a team of its own experts specializing in Pharmacy, Belt Processing, Metal Surface Finishing, Transport and Processing of Semi-Finished Products, Single-Purpose Machines and Assembly Lines.
This team of experts includes designers of control systems and electrically controlled drives, programmers and IT professionals developing software for PLC, HMI, SCADA and MES systems, planners, who process digital models and simulations of production systems, and last but not least the electrical technicians.
Our knowledge of the industry, environment, production process and features of designed equipment allow us to offer optimum technical solutions as well as meeting the requirements of target customers to the maximum extent.
The dedicated, highly skilled and responsible work of all the employees who are committed to the future. The company strives to find optimal technical solutions, use modern technology, to be flexible.
The language skills and professional training of our employees remained a priority. Leisure activities for employees and family members are regularly organized. We always try to reach out the university students. We offer students in the final year of their bachelor studies the option of completing the internship as an alternative for the subject of their Bachelor seminar/project. We also offer students can work as temps or on a part-time basis during summer or year-round.
Those with an experience in that will find an opportunity here as well. If you would be interested in working in our team, click here >> for more details.