Back
Services
Portfolio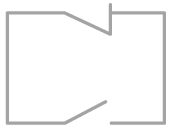 Designing electrical equipment
designing control system
Siemens, Allen-Bradley (Rockwell Automation), Mitsubishi, CAE EPLAN Electric P8 development environment, low-voltage equipment up to 1000V, designing equipment for the Ex environment, designing equipment falling under the control of CMA, functional specifications, block diagram, P/I diagram, circuit diagrams, material specifications, list of cables, technical report, operating and maintenance manual, list of recommended spare parts
designing LAN, WLAN industrial networks
Industrial Ethernet (IEEE 802.3), Industrial Wireless LAN (IEEE 802.11a/b/g/h), metallic, optical or wireless, tree topology, line, star or circle, SCALANCE industrial switches, Stratix, networks PROFIBUS, PROFINET, PROFIsafe, RS485, EtherNet/IP, ControlNet, DeviceNet,
designing electrical controlled drives
decentralized, universal, for pumps/fans, for actuators and precision control, IP2x or Ip5x, Siemens frequency convertors Sinamics V, G, S series, Micromaster 420/430/440, Sinamics DCM, Simoreg 6RA70, security features, Allen-Bradley PowerFlex PF70/700, PF 753/755, DC PoweFlex, Telemecanique Altivar 71/61, ABB, Lenze, NORD, SEW, softstarters, thyristor controllers, Eurotherm and AEG for powering heating elements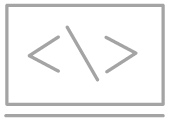 Developing application software
for control systems (PLC)
Siemens Simatic LOGO!, S7-1200, S7-1500, ET200SP, S7-300/400, ET200S, security S7-1200F, S7-1500F, S7-300F, PCS7, Allen-Bradley MicroLogix, CompactLogix, ControlLogix, security Guardmaster, SmartGuard 600, Flex I/O, Compact I/O, Point I/O, Mitsubishi, TIA Portal development environment, STEP7
for operator panels (HMI)
Siemens Simatic HMI KP, KTP, 400/700/900/1200, touch TP700/2200, mobile panels KTP400/700/900 in standard and security (F) design, WinCC (TIA Portal) development environment, WinCC flexible, Allen-Bradley PanelView Plus 6, PV Plus 400/600/700/1000/1250/1500, FactoryTalk View Supervisor Edition development environment, Panel View Plus 7, FactoryTalk View Machine Edition development environment
for process visualisation (SCADA)
for applications running on PC hardware, Siemens Simatic, WinCC V7 SCADA, Moravske pristroje ControlWeb
for controlling processes and production lines (MES)
automated production lines, for the engineering and automotive industry
software modules and methods
diagnostic and calculation modules for the settings of controlled electric drives, shortening the time of commissioning, communication modules, electronic signatures, Tecnomatix Plant Simulation methods
Modeling, simulation and optimisation
processing digital models
for a production or assembly line, Siemens Tecnomatix Plant Simulation
designing production systems
verifying the design parameters for a new or existing event-based production system
planning and scheduling production
using a digital model, scheduling for a production batch or mix of batches, introducing a new product into production, increasing labour productivity
simulation analysis and optimisation
proposals for layout modifications, arrangement of resources and transport routes, suggestions for increasing the number of resources or their production capacity
workshops
organizing seminars with examples of digital models for event-based production systems in Ostrava or Brno
Manufacture of electrical switchboards
electrical industrial switchboards
low-voltage cabinets and wall mounted panels, control desks, enclosures and junction boxes, Rittal, Schrack Techniques, the EN 61439 standard is applied, design verification
Supplies of goods
Siemens, Allen-Bradley
complete product assortment of PLC, HMI, SCADA, frequency or DC converters, soft starters, RFID components, low-voltage switching equipment, including security systems
Rittal, Schneider Electric, ABB, Pilz
product assortment of the mentioned manufacturers is designed, alternatively we can only offer the required parts  giving you a qualified review
SICK, Turck, Pepperl & Fuchs, Euchner
product assortment of the mentioned manufacturers is designed, alternatively we can only offer the required parts  giving you a qualified review
Modernisation
modernization of obsolete control systems
Siemens Simatic S5-95/115/135/150, S7-300/400, Allen Bradley SLC500
complete modernisation of electrical system
including automation with the use of the latest technology, tracking works-in-progress in the manufacturing process and storing production data in logs for the needs of not only customer audits
Designing and programming FANUC robots
Dimensioning and programming robots
Choice of the right type of robot, possibility of simulating movements and commands offline using ROBOGUIDE 3D simulation, communicating with other devices via LAN PROFIBUS, PROFINET, Ethernet/IP
Putting robots into service
Fast commissioning, operator training
Installation and assembly
installation and assembly at the customer's workshop
electrical cabinets, cable routes and cables, TAURID assembly capacities, a supervisor for external assembly capacities, CR, Europe, outside Europe
Commissioning
commissioning at the customer's workshop
installed machines and production lines, individual and comprehensive tests, FAT, SAT, operator and maintenance training, CR, Europe, outside Europe
Service and technical assistance
warranty service
for equipment commissioned by TAURID, remote diagnostics, VPN, TeamViewer, telephone consultations, preventive checks
post-warranty service
priority given to equipment commissioned by TAURID according to the concluded service agreements, or the availability of technician(s)
technical assistance
24/7 for equipment commissioned by TAURID for others, according to an agreement or the availability of technician(s)
Specialisation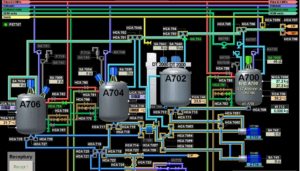 Pharmacy
Liquid dosage forms, batch production, raw material registry, labeling machines, cleas water production, clean steam generators, particle measurement, warehouse management.
Siemens PCS7 control system, proces visualization, trending and archiving of measured variables and alarms, creation, printing and archiving of production protocols, cooperation in validations (qualifications). Developing engineers are members of ISPE.
Control systems conform to current EU GMP, US FDA and GAMP requirements. They also meet  the requirements of CFR 21 Part 11, which set out the procedures and technical requirements for using computer systems based on the electronic data storage and electronic signature.
Strip processing
Slitting lines, cut-to-length lines, blanking lines, surface treatment by mechanical, chemical and coating appllication, belt rewinding and unwinding, tension control, belt centration, weighing and packing of output coils.
When putting into opearation the plant, individual measurements of the mechanical properties of the unwinder and winder are performed to optimize drive settings for low winding torques. Tension control ensures a precise alignment and tightening of of individual revolutions on the winder drum.
Belt cutting is performed when the belt is stopped or by using the flying shears. A special case is the cutting of trapezoidal sheets by swivelling the shears using Siemens Sinamics S120 frequency convertor.
Surface treatment of metals
Pickling, phosphatizing, nickel plating, zinc plating, hot-dip galvanizing, neutralization, exhausting and absorption. Push proces lines for belts, bath process lines for coils and rods.
Fully automatic or semi-automatic transport, pickling programs, transport optimisation for the bath pickling as the event-based production system using software tools, see Computer simulation >>. Computer simulation generates hourly production rate, confirms sufficient number of manipulators and handling c-hooks, provides a workload analysis or machine utilisation.
Equipment for the surface treatment of metals is exposed to aggressive chemicals, therefore the material used in electrical installations (cable routes, sleeves, cable ties and fasteners) is designed with this in mind as well.
Single-purpose machines and assembly production lines 
Testers, assembly tables and workstations, laser welders, screwdrivers, headlights, car seats, riveting machines, leakage tests, hardening furnaces and more.
Processes tracking, poka-yoke, pick-to-light, fault diagnostics and statistics, machine efficiency, data acquisition, data archiving, non-stop quality tracking.
Product traceability and ID tracing, raw material identification, barcode or 2D codes, data export to MS Excel, Access, audit trail and logging of operator interventions, printing of homologation labels, communication with the databases of superior IS, communication with external devices, custom solution of compact operator GNU/Linux based terminals.
Transport and processing of semi-finished products
Conveyor systems, lifts, turntables, sliding conveyors, welding lines, sawmills, drying chambers and furnaces, weighing systems, palletisers, packing lines, 2-axis or 3-axis manipulators.
Insulating materials, acoustic drop ceilings, steel or aluminum wheels, car seats, steel tubes, rubber hoses.
We perform an analysis of the layout design of the production system, using computer simulation on a processed digital model.  We verify the basic capacitance parameters and optimise narrow and/or collision spaces; more information is available in Computer simulation >>.
Safe automation
General principles for the design, assessment and reduction of risk are processed by the EN ISO 12100 standard. The risk assessment is carried out for all threats, the standard defines the sequence of steps, starting with establishing the function of the machine.
In designing electrical equipment, we take into account the safety application standard EN ISO 13849-1. A risk chart is used to determine the required level of safety and works with the term "required performance level PLr". Not so often the standard EN 62061 is applied, where the process represents a numeric method and works with the term "required safety integrity level SIL".
In the design of safe automation, we use the software Siemens Safety Evaluation Tool tested by TÜV or IFA SISTEMA developed by the German Institute of occupational safety. It allows modeling of the structure of the designed safety-related parts of control systems, and works with familiar concepts PLr, MTTFd, PFHD, etc. The output is the verification of the relation of PL≥PLr, i.e. the calculated level is higher or equal to the required one.
We design the safety concept of the equipment in the initial processing of the project. More often they are designed PLCs in safety embodiment, i.e. Allen-Bradley GuardPLC from Rockwell Automation or Simatic Safety Integrated from Siemens. Find out more here >>.
Computer simulation
The portfolio of services includes digital model processing and subsequent computer simulation of the behaviour of the discrete production system. We specialize in branched conveyor systems with buffers, the production of semi-finished products with the use of intermediate storages, assembly lines and workplaces in the automotive industry, and last but not least, galvanisation plants and bath pickling lines. We use the simulation tool Siemens Tecnomatix Plant Simulation.
Computer simulation helps during the design of a new production line, modernisation of an existing one, when a new product is put into production, or for increasing labour productivity. It is possible to verify with a high level of probability whether ii is possible to meet the customer requirements with the proposed concept of technical solution.
Bottlenecks or collision points  and states are identified, there is a verification of the selected speed, production rate per unit of time,, sufficient number of defined resources or capacity of buffering stock, and measures are carried out – layout and the number of resources is changed, the transport flows or decision criteria are modified; all of this without the use of actual resources (machines, operators).
It is possible to define a production batch or mis of batches, recipe, define the working shifts, number of functional machines etc. directly in the model or an external MS Excel table. The results are reports, graphs, and answers to questions that help the responsible workers when taking decisions. Project managers, production managers, investment personnel, financial managers adn corporate management. Decisions are not taken on the basis of estimates and feelings, but facts.
If you are interested in the given theme, SEMINARS and EXAMPLES, you can find out more here >>
RFID Identification and RTLS locating
TAURID is a certified partner of Siemens for industrial identification. SIMATIC Ident systems include the RFID (radio frequency identification) and CRS (code reading systems) and newly also RTLS (real-time locating system) technology. RFID technology can be used wherever there is  a requirement for greater flexibility and the quality of production for tracking the movement either final products or transporting baskets.
RFID technology is able to detect objects within a distance of a few cm (frequency range HF 13.56 MHz) or several meters (frequency range UHF 860-960 MHz). Detection is reliable even though it is polluted by oil or dust; multiply detection is possible; the data can be modified and a large amount processed. The advantage of Siemens RFID technology is an easy integration into PLC Simatic S7-300/400, S7-1200/1500 or PC.
Our specialists will be happy to help you elaborating a design for industrial identification system using RFID technology, with the dimensions of suitable data carriers, read/write heads, communication interface and with the appropriate system configuration of management and monitoring, either on the PLC or PC platform. We offer the comprehensive automation and industrial identification solution for your production line.
If you wish to learn more about these concepts: data carriers, read/write heads and/or communication interfaces, click here >>.
FANUC and KUKA robots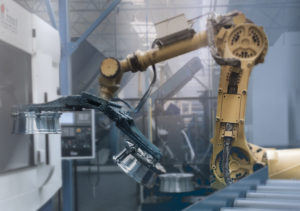 TAURID offers the automation of production lines using Fanuc industrial robots. A team of experienced engineers and programmers process the documentation for choosing the right type of robot, prepare the application program and, of course, carry out the actual commissioning. In certain cases, robots can be pre-programmed offline in the FANUC ROBOGUIDE simulation tool. Robots can be equipped with a communication interface for communicating with PLC (PROFIBUS, PROFINET, Ethernet/IP). FANUC offers a broad portfolio of robots with a maximum capacity on the order of tens to hundreds of kilograms. The M-2000 model has a catalog load rating of 2,300 kg at a maximum reach of more than 4,600 mm.
Dimensioning the robot and choosing accessories depend on a detailed specification of requirements. Robots can be designed with a camera system that identifies the workpiece being handled, assesses the position and orientation of the workpiece in the area in order to achieve a secure grip on it, and with other accessories. The portfolio of FANUC robots includes a collaborative robot that meets the highest safety criteria.